Office Policy And Consent To Treat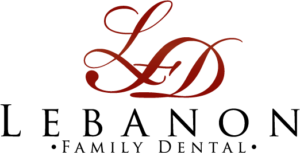 Thank you for choosing Lebanon Family Dental as your dental health care provider. We are committed to your treatment being successful. Please understand that payment of your account is considered a part of your treatment. It is important that your account be handled properly and your cooperation is appreciated. The following is a statement of financial office policy which we require that you read and sign to receive treatment.
As a condition of your treatment, financial arrangements must be made in advance. The practice depends upon reimbursement from the patientsfor the accrued costs in their care and financial responsibility on the part of each patient must be determined before treatment. Payment is expected in full at the time of service. Lebanon Family Dental accepts cash, check, and all major credit cards. We also offer an extended payment plan through Care Credit with instant credit approval.
Patients who carry dental insurance must provide all up-to-date insurance information at the time of visit, otherwise we will not be able to bill your services, and you will be responsible to pay for your services when rendered, in full. It is also your responsibility to know and understand your insurance coverage. Your insurance policy is a contract between you and your insurance company. LFD is not privy to this contract.
We provide services based upon your dental needs and wants. If there is a financial concern as to what your insurance will or will not pay, we will be happy to pre-authorize your treatment, however this may delay your visit 30-45 days. All major treatment will be pre-authorized before treatment is started.
Billing of insurance is done as a courtesy only. The patient is fully responsible for the total amount of services rendered. Lebanon Family Dental cannot render services on the assumption that our charges will be paid by an insurance company. We will bill your insurance company and they will directly reimburse you. For patients with participating insurance, you will be responsible to pay any portion that your insurance company does not pay, including coinsurances and deductibles.
Minors must be accompanied by an adult during treatment. If this is not possible, a written letter authorizing our office to perform treatment must be accompanied with the minor, or a consent form signed in our office.
A service charge of 1.5% per month on the unpaid balance will be charged on all accounts exceeding 60 days, unless previously written financial arrangements are satisfied. All account balances over 90 days past due may be transferred to a collection agency. Any cost associated with the collection service will be added to your account.
Canceled Appointments
We request 48 hours notice for all canceled appointments. We do understand that emergencies can occur and will accept 24 hours notice but would appreciate if you would notify the office as soon as possible for any cancellation.
Missed Appointments
Any missed appointments without 24 hours notice will be charged a $50.00 service charge for the appointed time.
Returned Check Policy
There will be an additional charge (over and above any bank fees) from Lebanon Family Dental of $30.00 for any checks returned for non-sufficient funds.
X-ray Policy
Lebanon Family Dental will accept current and quality diagnostic x-rays from another office. If x-rays are not here on the date of service or of poor quality, we will take our own. X-rays are vital in diagnosing dental disease (cavities, bone loss, infections, cysts, etc.). It is our office standard to take x-rays on a routine basis to ensure dental health. If you refuse dental x-rays, a refusal form must be signed. If the insurance does not cover x-rays, the cost will become the patient's responsibility.
Late Appointments
It is very important to make your appointments on time. Please extend us the courtesy of notifying us if you are going to be late. If you are late for
your scheduled appointment without notification, you might have to be rescheduled in order to keep all other appointments running on time.
Under certain circumstances Lebanon Family Dental, LLC may dismiss patients from the practice due to non-compliance, collections, etc. When a patient is dismissed, this includes all family members living in the household. A certified letter will be mailed to the dismissed patient if this occurs.
Authorization of Treatment