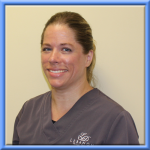 Heather




Registered Dental Hygienist
Heather is a registered dental hygienist at our office.She graduated from Northampton Community College in 2000. Heather likes working with people and strives to make their appointment a very positive and fun experience. After a rewarding day at work, Heather enjoys spending time with her husband and three children.Heather's hobbies include reading Regency Era novels, taking walks, and anything involving Disney World!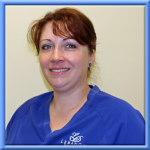 Keely
Registered Dental Hygienist
Keely has been practicing dental hygiene since 2000 after graduating from Pennsylvania College of Technology. Since then she has enjoyed taking care of patients of all ages. She has a lot of experience treating patients with high anxiety and special needs. Keely strives to make your dental visit as comfortable as possible. After hours, she enjoys spending time with her family, which includes her husband, two boys, and numerous pets. She also enjoys watching movies, playing games, and the outdoors!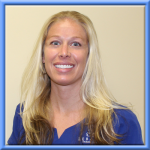 Kami
Registered Dental Hygienist
Kami is a graduate of Luzerne County Community College, obtaining an associate's degree in Applied Sciences and Dental Hygiene in 2003. She also holds a license in administering local anesthesia and a Zoom Whitening Certificate. When Kami is not looking in patient's mouths, you can find her teaching a fitness class or working out. Kami resides in the Hegins Valley with her husband, Kyle. She has been a team member at Lebanon Family Dental since 2010.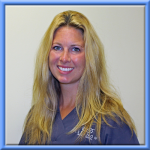 Katie
Registered Dental Hygienist
Katie is a graduate of Harrisburg Area Community College with a degree as a Registered Dental Hygienist. Katie thoroughly enjoys interacting with each patient and getting to know them better through the years. She desires every patient to have a relaxing and comfortable dental visit. It brings her much joy to see her patients' dental hygiene improve with education. Katie lives in Cornwall with her husband and four daughters. She enjoys spending time with family and friends, building relationships and making memories.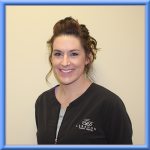 Heather
Registered Dental Hygienist
Heather went to college at Northampton Area Community College and graduated in 2008. She has been working full time ever since graduation. Heather and her husband Matt will be celebrating their three year wedding anniversary very soon. They have been dating since 2006. They have a dog named Pickles and a beautiful baby girl, Kennedy. When Heather is not working, she likes to play with her daughter which keeps her very busy! She also enjoys working out a few times a week.

Emily
Registered Dental Hygienist
Emily is a graduate of Harrisburg Area Community College, earning an associates degree in dental hygiene. She is also licensed to administer local anesthesia. Emily loves meeting patients and making their office visit positive and informative. When she isn't in the office, Emily enjoys exploring the sights of Pennsylvania with her husband, puttering around the kitchen, and spending time with family and friends.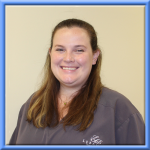 Laura
Expanded Functions Dental Assistant
Laura graduated from the dental assistant program at Lancaster County Career Technology Center in 2004. In addition, she graduated from Expanded Functions Dental Assistant program in 2012. Laura enjoys going camping and fishing with her family. She enjoys tubing during the day and relaxing by a fire at night. The dental field is also keeping Laura on her toes and learning more all the time. Laura loves working with patients, and seeing the end results.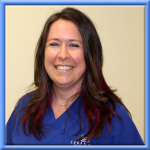 Kristy
Expanded Functions Dental Assistant
Kristy has been a dental assistant since 1997. She decided to further her education at Luzerne County Community College as an Expanded Functions Dental Assistant in 2013. Kristy became a team member of Lebanon Family Dental in August, 2014. Her primary duties include assisting the doctor, placing fillings, fabricating temporary crowns, denture/partial adjustments and orthodontic technician duties. When Kristy isn't in the office, she enjoys spending time with friends, shooting pool, shopping, and laying by the pool.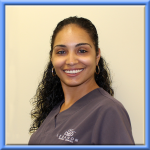 Ninochka (Nino)
Dental Assistant
Ninochka is a dental assistant who has been with Lebanon Family Dental since 2012. Nino is one of our bilingual team members and helps with communicating with our Spanish speaking patients. She is married with two girls and loves spending time with her family! Nino enjoys working as a dental assistant and seeing patients leave the office happy.

Joan
Insurance Coordinator/Dental Assistant
Joan was born and raised in Brooklyn, New York. She has been with Lebanon Family Dental since 2009. Joan is cross-trained as a dental assistant and a patient/insurance coordinator. Joan is also bilingual and one  of our team members that helps communicate with our Spanish speaking patients. Her favorite part of working in the dental field is knowing we can make patients feel better about their smile.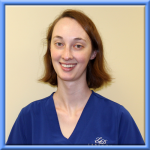 Janel
Billing Coordinator/Dental Assistant
Janel is typically the first smiling face you see when you enter our office. She graduated from Lebanon County Career and Technology Center's dental assistant program in December, 2013. Janel enjoys all kinds of art and especially likes creating landscapes using paints and pastels. When Janel is not in the office, she enjoys reading novels, watching Survivor and traveling.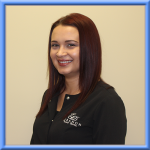 Angelina
Insurance Coordinator/Dental Assistant
Angelina was born in Russia and came to the United States when she was 2 yrs. old. She graduated from York Technical Institute as a dental assistant in February, 2012. Angelina loves to travel with her husband and daughter. She always loved going to the dentist as a child, which is a big reason she chose to work in the dental field. It makes Angelina happy to see someone smile bigger after leaving our office.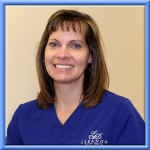 Dori
Orthodontic Treatment Coordinator
Dori has been in the dental field for 20 years with the focal point being on orthodontics. Dori enjoys talking with patients about orthodontic treatment and seeing their smile improving every month! In her spare time, Dori enjoys playing tennis, going to Hershey Park with her two kids and husband, and always has time for a good book!